Location faliraki
Summer Days is situated  800 m from the sandy beach of Faliraki and 15 km from the medieval town of Rhodes.
Faliraki is like one big funfair, with a vast, multiethnic crowd tirelessly in pursuit of pleasure, day and night – in the morning on the famous beach with its striped umbrellas, at night in the narrow streets with their garish neon lights and loud noise.
Here you can find anything you can possibly ask for – water sports, cafeterias, night clubs, restaurants, bungee-jumping, places for shopping and more.
At the impressive Faliraki Water Park, which is currently the biggest in the whole of Europe, you can enjoy water slides, an aqua-gym, poll-cafes and much, much more.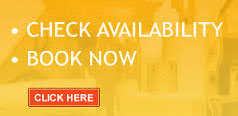 Mesovouno, Faliraki
Rhodes island 85104,  Greece
E-mail: terrysummerdays@gmail.com
Tel: +30 2241087432/ 6937070820
Fax: +30 2241087225
EOT/ΜΗΤΕ : 1143k12k0533900